The Ordre des psychologues du Québec held its annual conference from November 17 to 19, 2016 at the Palais des congrès de Montréal, Quebec.
The Contextual Psychology Institute was there to meet and exchange with you! At the event, Ms. Cloé Fortin, strategic development partner, Ms. Tania Saint-Laurent Boucher, sexologist, and psychologist Jean-François Paquin, met psychologists and psychotherapists from across Quebec.
Then Benjamin Schoendorff and Marie-France Bolduc had the opportunity to meet you at a Mindfulness in Action workshop, with more than 170 participants.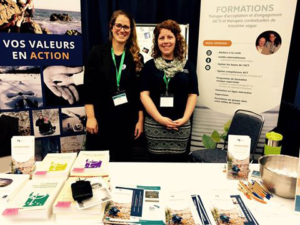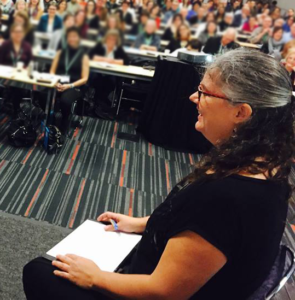 Cloé Fortin and Tania St-Laurent-Boucher           Marie-France co-leading the Mindfulness in Action workshop